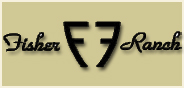 Register for this Auction
(Required to participate)
Timed Auction-Begins Closing at 6PM Central. Fisher Ranch offers 'Over 50 Years of Foundation Breeding'. Selling weanling and yearling horses from the famous Fisher Ranch. Pick up for sale horses will be at the Fisher Ranch Headquarters, September 26th at 12:00 PM Central. For questions regarding the horses, please call Anne Fisher Vardell at 918-618-2136.

405477 Hwy 9, Eufaula, OK 74432 USA

800-431-4452

null
NO

YES

NO

To see complete item description, or to leave proxy / absentee bids, click on a lot number or name.
SIRE:

FISHERS LEO

DAM:

STARBERT U BENITA
closed
Closes in:
Auction Starts Closing on: Sep 18, 2020, 18:00:00 PM CST
You are high bidder, your max bid is

YOU WON THIS LOT

YOU ARE OUT

YOU DID NOT WIN THIS LOT


High Bid: $1,900.00 Minimum Next Bid: $2,000.00 Starting Bid: $2,000.00

SIRE:

LITLLE OLENA HYDRIVE

DAM:

STARBERT ROY PRUDY
closed
Closes in:
Auction Starts Closing on: Sep 18, 2020, 18:00:00 PM CST
You are high bidder, your max bid is

YOU WON THIS LOT

YOU ARE OUT

YOU DID NOT WIN THIS LOT


High Bid: $1,400.00 Minimum Next Bid: $1,450.00 Starting Bid: $1,450.00

SIRE:

LITLLE OLENA HYDRIVE

DAM:

STARBERT ROY ERICA
closed
Closes in:
Auction Starts Closing on: Sep 18, 2020, 18:00:00 PM CST
You are high bidder, your max bid is

YOU WON THIS LOT

YOU ARE OUT

YOU DID NOT WIN THIS LOT


High Bid: $1,100.00 Minimum Next Bid: $1,150.00 Starting Bid: $1,150.00

SIRE:

FISHERS LEO

DAM:

STARBERT PAY GYPSY
closed
Closes in:
Auction Starts Closing on: Sep 18, 2020, 18:00:00 PM CST
You are high bidder, your max bid is

YOU WON THIS LOT

YOU ARE OUT

YOU DID NOT WIN THIS LOT


High Bid: $1,300.00 Minimum Next Bid: $1,350.00 Starting Bid: $1,350.00

SIRE:

LITLLE OLENA HYDRIVE

DAM:

STARBERT ROY CELIA
closed
Closes in:
Auction Starts Closing on: Sep 18, 2020, 18:00:00 PM CST
You are high bidder, your max bid is

YOU WON THIS LOT

YOU ARE OUT

YOU DID NOT WIN THIS LOT


High Bid: $1,300.00 Minimum Next Bid: $1,350.00 Starting Bid: $1,350.00

SIRE:

LITLLE OLENA HYDRIVE

DAM:

STARBERT F CRYSTAL
closed
Closes in:
Auction Starts Closing on: Sep 18, 2020, 18:00:00 PM CST
You are high bidder, your max bid is

YOU WON THIS LOT

YOU ARE OUT

YOU DID NOT WIN THIS LOT


High Bid: $1,350.00 Minimum Next Bid: $1,400.00 Starting Bid: $1,400.00

SIRE:

STARBERT ROY BERT

DAM:

STARBERT CAT OLIVIA
closed
Closes in:
Auction Starts Closing on: Sep 18, 2020, 18:00:00 PM CST
You are high bidder, your max bid is

YOU WON THIS LOT

YOU ARE OUT

YOU DID NOT WIN THIS LOT


High Bid: $1,350.00 Minimum Next Bid: $1,400.00 Starting Bid: $1,400.00

SIRE:

LITLLE OLENA HYDRIVE

DAM:

STARBERT F ASPEN
closed
Closes in:
Auction Starts Closing on: Sep 18, 2020, 18:00:00 PM CST
You are high bidder, your max bid is

YOU WON THIS LOT

YOU ARE OUT

YOU DID NOT WIN THIS LOT


High Bid: $1,150.00 Minimum Next Bid: $1,200.00 Starting Bid: $1,200.00

SIRE:

FISHERS LEO

DAM:

STARBERT UNIK JANE
closed
Closes in:
Auction Starts Closing on: Sep 18, 2020, 18:00:00 PM CST
You are high bidder, your max bid is

YOU WON THIS LOT

YOU ARE OUT

YOU DID NOT WIN THIS LOT


High Bid: $1,400.00 Minimum Next Bid: $1,450.00 Starting Bid: $1,450.00

SIRE:

LITLLE OLENA HYDRIVE

DAM:

STARBERT LEOLA JESSI
closed
Closes in:
Auction Starts Closing on: Sep 18, 2020, 18:00:00 PM CST
You are high bidder, your max bid is

YOU WON THIS LOT

YOU ARE OUT

YOU DID NOT WIN THIS LOT


High Bid: $1,050.00 Minimum Next Bid: $1,100.00 Starting Bid: $1,100.00

SIRE:

LITLLE OLENA HYDRIVE

DAM:

STARBERT ROY ALLIE
closed
Closes in:
Auction Starts Closing on: Sep 18, 2020, 18:00:00 PM CST
You are high bidder, your max bid is

YOU WON THIS LOT

YOU ARE OUT

YOU DID NOT WIN THIS LOT


High Bid: $1,250.00 Minimum Next Bid: $1,300.00 Starting Bid: $1,300.00

SIRE:

FISHERS LEO

DAM:

STARBERT U LORIE
closed
Closes in:
Auction Starts Closing on: Sep 18, 2020, 18:00:00 PM CST
You are high bidder, your max bid is

YOU WON THIS LOT

YOU ARE OUT

YOU DID NOT WIN THIS LOT


High Bid: $8,200.00 Minimum Next Bid: $8,300.00 Starting Bid: $8,300.00

SIRE:

LITLLE OLENA HYDRIVE

DAM:

STARBERT ROY ALLISON
closed
Closes in:
Auction Starts Closing on: Sep 18, 2020, 18:00:00 PM CST
You are high bidder, your max bid is

YOU WON THIS LOT

YOU ARE OUT

YOU DID NOT WIN THIS LOT


High Bid: $2,200.00 Minimum Next Bid: $2,300.00 Starting Bid: $2,300.00

SIRE:

FISHERS LEO

DAM:

STARBERT UNIK ROSE
closed
Closes in:
Auction Starts Closing on: Sep 18, 2020, 18:00:00 PM CST
You are high bidder, your max bid is

YOU WON THIS LOT

YOU ARE OUT

YOU DID NOT WIN THIS LOT


High Bid: $3,100.00 Minimum Next Bid: $3,200.00 Starting Bid: $3,200.00

SIRE:

LITLLE OLENA HYDRIVE

DAM:

STARBERT F RACQUEL
closed
Closes in:
Auction Starts Closing on: Sep 18, 2020, 18:00:00 PM CST
You are high bidder, your max bid is

YOU WON THIS LOT

YOU ARE OUT

YOU DID NOT WIN THIS LOT


High Bid: $1,250.00 Minimum Next Bid: $1,300.00 Starting Bid: $1,300.00

SIRE:

FISHERS LEO

DAM:

STARBERT CHAMP CINDY
closed
Closes in:
Auction Starts Closing on: Sep 18, 2020, 18:00:00 PM CST
You are high bidder, your max bid is

YOU WON THIS LOT

YOU ARE OUT

YOU DID NOT WIN THIS LOT


High Bid: $1,250.00 Minimum Next Bid: $1,300.00 Starting Bid: $1,300.00

SIRE:

LITLLE OLENA HYDRIVE

DAM:

STARBERT ROY JANEY
closed
Closes in:
Auction Starts Closing on: Sep 18, 2020, 18:00:00 PM CST
You are high bidder, your max bid is

YOU WON THIS LOT

YOU ARE OUT

YOU DID NOT WIN THIS LOT


High Bid: $2,100.00 Minimum Next Bid: $2,200.00 Starting Bid: $2,200.00

SIRE:

FISHERS LEO

DAM:

LIL MISS SUPER STAR
closed
Closes in:
Auction Starts Closing on: Sep 18, 2020, 18:00:00 PM CST
You are high bidder, your max bid is

YOU WON THIS LOT

YOU ARE OUT

YOU DID NOT WIN THIS LOT


High Bid: $1,350.00 Minimum Next Bid: $1,400.00 Starting Bid: $1,400.00

SIRE:

ML BERT LASTS STAR

DAM:

STARBERT UNIK LESLI
closed
Closes in:
Auction Starts Closing on: Sep 18, 2020, 18:00:00 PM CST
You are high bidder, your max bid is

YOU WON THIS LOT

YOU ARE OUT

YOU DID NOT WIN THIS LOT


High Bid: $1,500.00 Minimum Next Bid: $1,600.00 Starting Bid: $1,600.00

SIRE:

LITLLE OLENA HYDRIVE

DAM:

STARBERT F ALVIA
closed
Closes in:
Auction Starts Closing on: Sep 18, 2020, 18:00:00 PM CST
You are high bidder, your max bid is

YOU WON THIS LOT

YOU ARE OUT

YOU DID NOT WIN THIS LOT


High Bid: $1,600.00 Minimum Next Bid: $1,700.00 Starting Bid: $1,700.00

SIRE:

STARBERT ROY BERT

DAM:

STARBERT CAT RAQUEL
closed
Closes in:
Auction Starts Closing on: Sep 18, 2020, 18:00:00 PM CST
You are high bidder, your max bid is

YOU WON THIS LOT

YOU ARE OUT

YOU DID NOT WIN THIS LOT


High Bid: $1,700.00 Minimum Next Bid: $1,800.00 Starting Bid: $1,800.00

SIRE:

ML BERT LASTS STAR

DAM:

STARBERT UNIK HANNAH
closed
Closes in:
Auction Starts Closing on: Sep 18, 2020, 18:00:00 PM CST
You are high bidder, your max bid is

YOU WON THIS LOT

YOU ARE OUT

YOU DID NOT WIN THIS LOT


High Bid: $1,500.00 Minimum Next Bid: $1,600.00 Starting Bid: $1,600.00